GOOGLE ADS EXPERT IN KOCHI, KERALA
Jijo Joseph is the No.1 Google Ads Expert  Kerala!
Google Ads is a paid advertising platform which utilizes the marketing channel known as pay-per-click (PPC), where the advertiser is paid per click or impression (CPM) on an ad. Google Ads help attract new customers or leads through search ads, display network ads, and YouTube ads
Are you looking to build and enhance the online presence of your Business?
Are you keen to amplify your Brand's digital footprint for global reach?
Google Ads can give your business a competitive advantage by spotlighting your brand in the global digital space.
The Digital Marketing Services we provide include: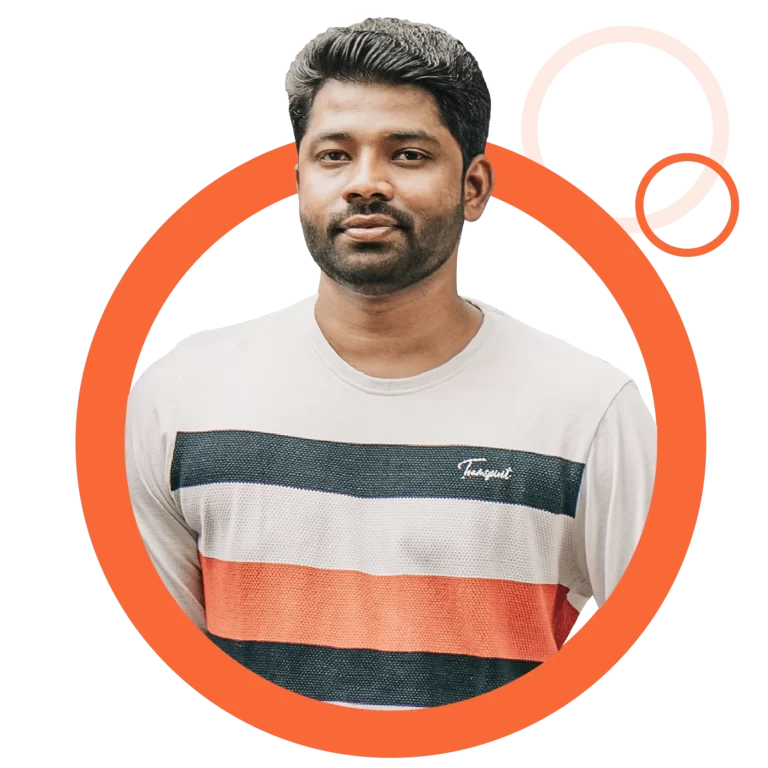 The Digital Marketing Services we provide:
Google Ads Services
Search Engine Optimization
Paid Search Marketing

Social Media Marketing
Web Design & Development
Content Creation Services
Content Marketing
With Jijo Joseph, you get the one-stop-solution for all your digital marketing challenges!
Why Businesses in Kerala Need Google Ads?
A Google Search is the entry point to the digital world currently for almost all digital media users as it is the most preferred Search Engine globally. With over 2.9 billion unique monthly visitors and 5 billion daily interactions, Google Ads is also one of the most powerful mediums for Online Brand Marketing. Google Ads can accelerate the growth of your brand's or business' digital presence.
Jijo Joseph specializes in ensuring a spotlight for his Clients at this competitive digital entry point.
A small or large business Owner or Entrepreneur in Kerala can now optimistically aspire to be a global brand and sustain, without waiting too long to be a success… if you have a high quality product or service to deliver, offer excellent Client service and of course, if you have Jijo Joseph to build your digital presence!
Geographical constraints are no longer a challenge as our world is becoming more and more connected!
Now is the right time to up your business game and effectively use Google Ads to accelerate your Brand's online presence!
OUR GOOGLE ADS SERVICES IN KOCHI
Responsive Search Ads (RSAs)
Search network ads show up as a text ad for a given Google search.When designing a responsive search ad, you can provide numerous headlines and descriptions. Google Ads will then automatically test various combinations over time to determine which ones work best.
Dynamic Search Ads (DSAs)
Dynamic search ads (DSAs) populate search ads automatically with content from your website. These ads run in search campaigns and are better to be used with websites that have clear categories of content and a large inventory of products. DSAs use the content from your website to target your ads to users searching for similar products or services.
Display Ads
Display ads a sort of internet promotion that combines text, photos, and a URL that directs viewers to a page where they can read more about or purchase things. Ad formats come in a variety. These advertisements can be animated with numerous images, video, or text changes or they can be static with an image.
App Promotion Ads
App Ads allow you to advertise on popular Google network-based applicationsWhen a person is looking for information, Google's app promotion ads are intended to put the app in front of the appropriate audience. For users of the app who already have your adverts,
Video Ads
Short film or video that is used to advertise a good, service, or brand is known as a commercial video. The average length of a commercial video ad is between 30 to 5 minutes, and its purpose is to grab the audience's attention and form an emotional bond with them in order to increase the likelihood that they will buy the good or service being advertised.
Shopping Ads
Shopping Ads display items for sale with a product image, title, price and a link to the online store. This information is pulled from the Google Merchant Center account through the product data feed you provide. Your product shopping ad campaign will be visible at the top of or along the right side of the SERP. Shopping ads can be visible on the Google Search Network as well as on Google Images.
Local Search Ads
This ad type is best-suited for store owners looking to improve store visits or calls to specific business locations. Google will automatically generate an ad based on information that you provide like text, images and videos. Ads can appear on the Google Search Network, Google Maps, YouTube and the Google Display Network.
Call-Only Ads
Call-only ads run on mobile devices and allow you to promote phone calls. These can be set to be displayed only during operating hours or at all times. When a user clicks the ad, the ad places a call to the business owner directly from the SERP. Google Ads Call Only ads will offer advertisers the option to include a link to their website.
Local Service Ads
With the aid of local services ads, you may reach out to people who are looking for your services on Google. Customers in your neighbourhood will see your adverts, and you only pay if a lead comes in from the ad. Start now. Call to arrange for a Google expert to set you up.
Jijo Joseph is only a call away! Wait no more!
Frequently Asked Questions
Reach out to Jijo Jospeh now for all kinds of support related to Google Ads Management & Digital Marketing Also !