TOP-RATED BEST SEO EXPERT IN KERALA
Want to be No.1 on Google ?
 Jijo Joseph is a No. 1 Freelance SEO expert Kerala with over 10+ years of experience in the digital Marketing. A Google and HubSpot certified Digital Marketing Consultant in Kochi. Successfully completed more than 300+ global projects. Have conducted over 1000+ SEO audits. Trained more than 12K+ students in the past few years. A regular YouTube Blogger on SEO and Digital Marketing.
SEO with Jijo Joseph - Consultant, Trainer & Vlogger & SEO Freelancer in Kerala
Jijo Joseph is not only the top YouTube SEO vlogger in Kerala, but also recognized as the No. 1 SEO expert in Kerala, SEO Expert in India and he provides exceptional freelance digital marketing services in Kochi. He is known for being a cost-effective SEO expert for start-up projects and has a team of specialists for on-page, off-page, technical SEO, Social Media Marketing,Search Engine Marketing like Google Ads and follow-ups.
See what our clients has to say
"I am grateful to Jijo Joseph, who is the best SEO specialist in Kerala. He helped my business to achieve top and first page rankings on Google, something I had been unable to do even after trying for 3 years. He has a deep understanding of what works in the SEO industry."
The Best Organization for SEO in Kochi. For digital marketing, we have never worked with a partner as great as Jijo Joseph. They are creative in every manner and honestly take as much care of our business as if it were their own. Jijo Joseph will surely help us develop our brand for a very long time.
Sameena Asharaf
2022-12-21
I'm happy and appreciative of Jijo Joseph's entire team for their sincere efforts and goal-oriented approaches. For the upcoming months, I would like to keep working with Jijo Joseph. I also suggest Jijo Joseph to anyone seeking outstanding outcomes for their SEO and social media initiatives.
Jijo joseph , SEO Expert is considered the Best SEO and Digital Marketing Agency in Kerala, providing quality SEO and digital marketing services. He is the most renowned digital marketing expert based in Kerala for high-quality services. He is very professional and he has been doing a Great job. i would strongly recommend jijo joseph's SEO Service.
Jishnu Kadavathu (Jishnu k v)
2022-12-16
Jijo Joseph is one of the best seo expert in kerala and he also provides various services in SMM, Google ads etc. If you are looking for best seo expert in Kerala he is the No. 1 choice.
Silpa Sasikumar
2022-11-28
I was able to develop the ideal plan with Jijo joseph's assistance. He is undoubtedly brilliant and has had a variety of varied experiences in this field over a number of years & that is evident in his work.
MAHBOOB MOHDABDURAHMAN. M
2022-11-22
I am very much satisfied with his works. I trust the quality of his works & he is truly one of the best seo expert in kerala.
His teaching language is very simple and can understand easily. If anyone who does not know anything about SEO, and by watching his youtube channel videos continuously, also can also be able to learn it thoroughly. Thanks!!
One of the best professional i have worked with. Gets the work done in the limited time with great quality. Received a lot of clients, thanks to him and my business is going well.All the best Jijo Joseph
ഡിജിറ്റൽ മാർക്കറ്റിംഗ് സാധ്യതകൾ കേട്ടറിയൂ ..
I have had the good fortune to speak and share my thoughts on digital marketing on a special program aired on Club FM as part of the successful completion of 25 years in Internet India.[ No. SEO Freelancer Kerala]
TRUSTED CLIENTS - SEO CASE STUDIES
QATAR
UAE
INDIA
UAE
UAE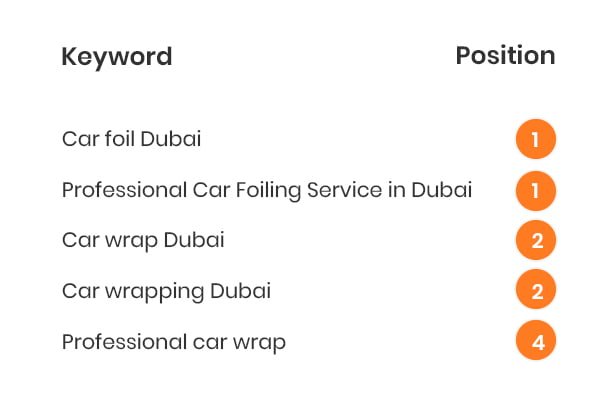 INDIA
Boost your Online Presence with Top-Rated SEO Freelancer in Kerala - Specializing in SEO Services
Latest Trends in Digital Marketing
Jijo Joseph is the best SEO expert in Kerala, YouTube vlogger & SEO trainer. He is the CEO & Co-founder of Southern sages, top digital marketing agency in Kochi and Digital CMC Academy Pvt ltd   [ClearMyCourse ], a leading digital marketing institute in Kochi, Kerala. With 10+ years of experience in digital marketing, Jijo has established a strong topical authority by developing advanced level SEO strategies like holistic SEO for his clients.To become a Digital Marketer, you need to thoroughly understand the major facets of the discipline namely – Search Engine optimization, Search Engine Marketing, Social Media Marketing, Email Marketing, Inbound Marketing, Web Analytics, etc. 
Services

We Provide in Digital Marketing
Digital Marketing Awards & Accreditations
Top & Leading SEO Expert Kerala Based in Kochi Providing High Quality, Expert Search Engine Optimization Services
BEST SEO EXPERT KERALA BASED IN KOCHI
Jijo Joseph is the best SEO expert in Kerala, providing exceptional and high-quality search engine optimization services that are tailored to meet the unique needs of his clients in the specified regions. With his deep understanding of the latest trends and best practices in the industry, he has established himself as a go-to expert for businesses looking to improve their online visibility and drive more traffic to their websites.. For individuals, large & small businesses, specially for startups, we offer Search Engine Optimization (SEO), Digital Marketing, Social media Marketing (SMM), Search Engine Marketing (SEM). Sometimes I even help companies build their content strategy, website structuring , website design, development & revamping support & data analytics drive SEO, and create their entire online information architecture. Our services are available in Chennai, Mumbai, Bangalore, Delhi, Hyderabad, and Dubai
My Story: The Escapades of an Accountant-Turned Kerala SEO Expert | Trainer
I did not expect to become an SEO consultant or an SEO Expert & trainer Kerala. The decisions that I made and my curiosity towards how search engines work made me the professional that I am today.
My first encounter with SEO began when my employer wanted to push our website online with a dedicated SEO campaign. Though we hired many teams, none of them could deliver what we wanted.
Each interaction that I made as part of the marketing team with these SEO and digital marketing teams helped me understand how digital marketing and SEO works and what one needs to do.
However, I knew there were blank areas that needed to be filled for the campaign to work. Hence, I began (supported by my then employer) to attend a training program for SEO.
However, a few days into the SEO, I realised that the SEO training program in Kerala did not offer the value that I was expecting and it focused heavily on backlink building.
This baffled me as the training was touching only on the surface level of the entire concept of search engine optimisation at large. My research to gain insights about other SEO certification course
programs also fetched me the same results.
Hence, I began learning SEO myself over the next few months. I was able to implement my insights and knowledge to great effect to our company website thus achieving great results. And I moved to another company where I worked solely on SEO and I was able to bring results that no other digital marketing experts in Kerala could.
As I became confident in my own knowledge and insights in SEO, I started getting more projects to do. This made me to start a SEO company Kerala of my own.
When I went to hire SEO professionals for the company, I learned that most of the so-called experienced digital marketing professionals did not possess any deep knowledge on the subject.
Their subject matter knowledge was too shallow. The case was the same for professionals who came out of even the best SEO training institutes in Kerala
This encouraged me to start my own SEO course in Kerala where an inclusive approach is adopted to train aspiring aspirants. They are given hands-on training to understand even the deeper concepts of search engine optimisation.
The training curriculum has been developed keeping in mind the changing algorithms of major search engines in the market to keep the professionals prepared for the future.
As a reliable SEO expert in Kerala, I have been providing top-notch support for businesses looking to improve their site's search engine rankings. Whether you are an ecommerce, tourism, taxi, or a retail business, I can provide you with all the support that you need to bring your site to the top of Google search engine.
What makes me a unique and the best SEO freelancer in Kochi is that I work closely with my clients as their in-house support.
This helps me learn what their customers are looking for and provide the kind of SEO support that can ensure best value for their investments.
In addition, I also leverage the following SEO service traits to ensure that my clients are delivered with advanced and focused SEO help in Kochi:
My hands-on experience in the field with diverse businesses for years
A unique result-driven strategy to deliver the businesses with best ROIs
Advanced technical infrastructure and tools to deliver and measure results
Customised SEO services for clients as per their singular requirements
Highly affordable SEO services in Kerala to cater to all types of businesses
Comprehensive SEO services that can meet all needs of the clients
As you can see, I have a unique SEO package that can meet all your search engine optimization visions no matter what type of a business you have and the kind of keywords that you target. In addition to delivering top-notch SEO services, I also provide current website audit and competition analysis.
This will provide you ample details about the approach you need to take and path you need to go to make your website more optimized for search engines and bring more traffic.
Frequently Asked Questions
Qualities of an SEO Expert If your business relies on web traffic for sales or marketing, whether it's small, big, or somewhere in between, you
Read More »
WE'D LOVE TO SPEAK TO YOU
Complete the form below and one of our senior team will contact you personally
post office and Bakespot, Ariyattil building, near vennala, Vennala, Kochi, Kerala 682028